Project Overview
With Water is a speculative non-profit created in response to Detroit's long history of water shutoffs–a resource that would provide water and promote governmental change for Detroit residents.
Even during Covid-19, hundreds of families were left without water to stay sanitized and safe. At the core, With Water is centered around the belief that water is a human right and should be accessible to everyone.
---
Colors and Shapes
With Water Community Mural
Street-side Billboard
Street-side Billboard
Flyers
Water Truck
T-Shirt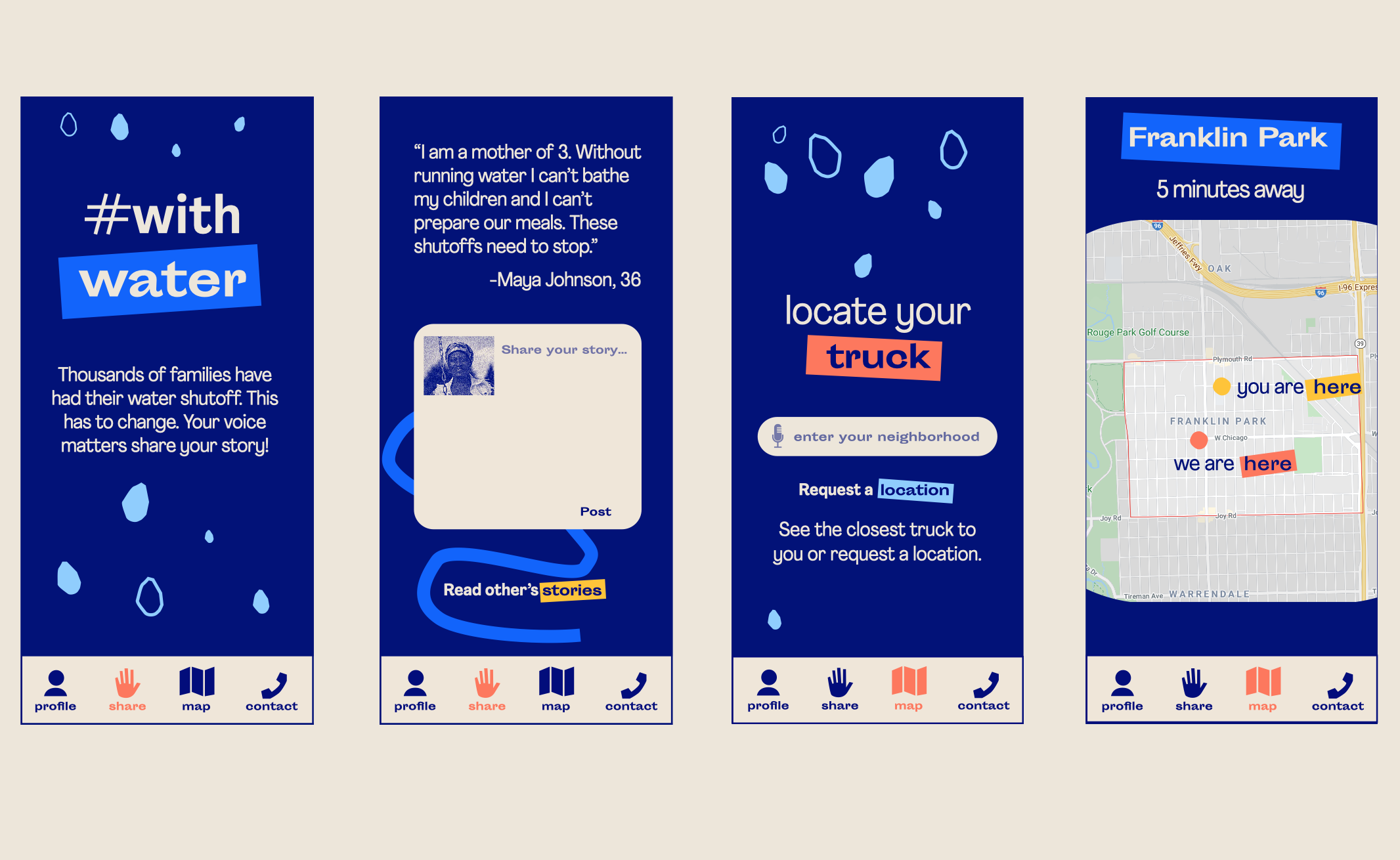 Brochure and With Water App
Website Interface
Instagram Motion Ads
Process︎︎︎
Lessons Learned

The role of a designer is one that is nuanced. Design should not always be posed as solution based. Systemic issues can not be solved by branding, only be rebuilding the framework that allowed for these issues to exist in the first place.


---