Neighbor to Neighbor

---
Project Overview
Neighbor to Neighbor is a collaborative project with Quicken Loans Community Fund and 7 other of my design peers. We were faced with the complex and nuanced issue of housing in the Detroit area and were
looking for a way to increase the number of property tax exemption applicants.

Over 15 weeks we conducted extensive research, ethnography, and design to
produce a full branding system for Neighbor to Neighbor
, a comprehensive PTE application kit, and redesigned the city of Detroit's PTE application form.
---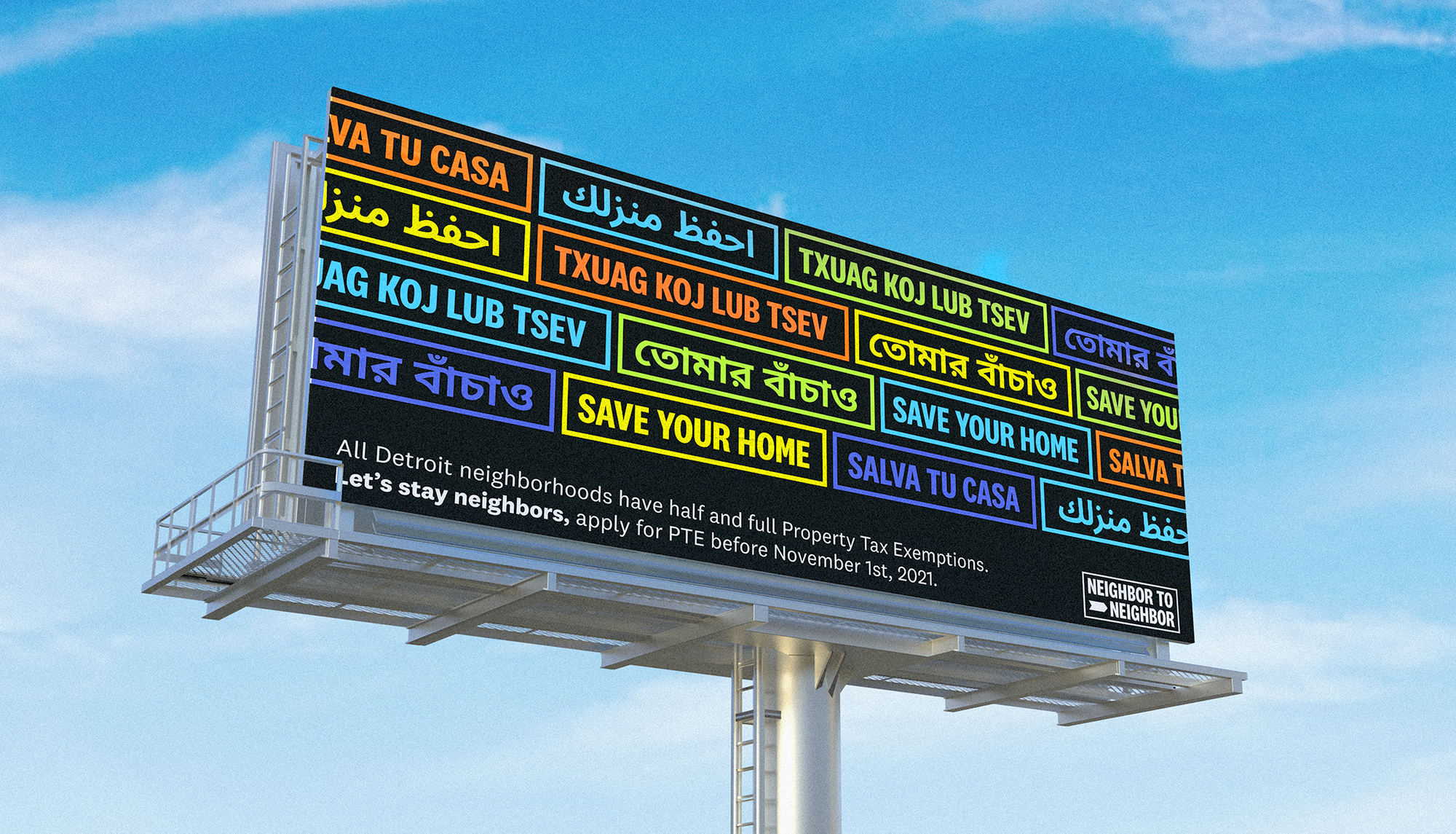 Canvasser kit: t-shirt, tape, car magnet, and ID
Resident Property Tax Exemption kit
Property Tax Exemption Guide
Awareness campaign: paper bags and flyers

Awareness campaign: instagram motion ads
In collaboration with
Will Callis

,
Sarah Cremering,
Tracee Hartley

,

Erica Heathcote

,
Josh Krauth-Harding

,
Matt Neilson, and
Jigyasa Tuli.
Lessons Learned
This process emphasized the importance of research and including the people you are designing for throughout every step of the process. I was able to learn about collaborating with other designers and am thankful for the insight that I grained throughout this project.
---
Process︎︎︎:
Book designed by Erica Heathcote and Josh Krauth-Harding.


Yasmin is a graphic designer based in Brooklyn, New York. She is interested in using design as a tool to understand the complex systems we live within and as a way to create meaningful interactions.

Yasmin Ali
Graphic designer based in Brooklyn, NY.